SmartGeology4Public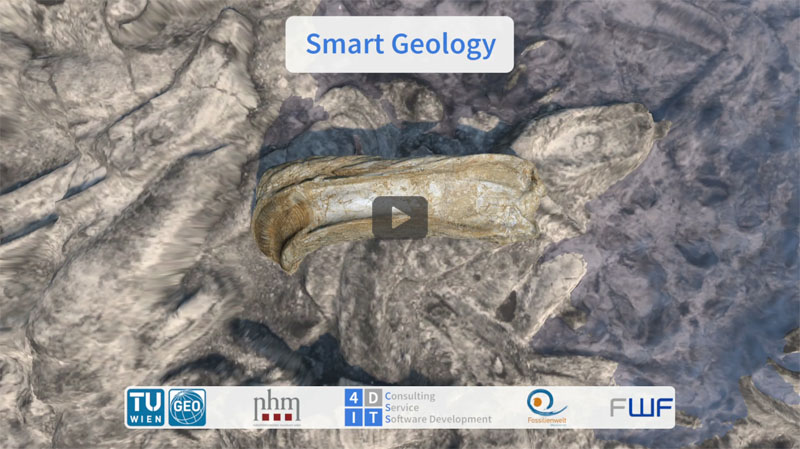 Data Acquisition
Fossil Oyster Reef - Facts
The geo-edutainment park "Fossilienwelt Weinviertel" at Stetten in Lower Austria exposes the world's lagest fossil oyster biostrome...
... with about 15,000 long shells of the giant oyster Crossostrea gryphoides,
... with up to 80 cm long individual shells
... at an area of 400 m²
... been formed about 16.5 million years ago in a subtropical estuary.
Within two weeks, the etire site was captured by 1 billion points and high-resolution images. It was subsequently modelled at sub-milimeter resolution. This unique dataset is free available for international scientific research through
Pangaea
. Based on 4D-Reality, SmartGeology4Public presents selected results interactive and in 3D for everyone.
Partner